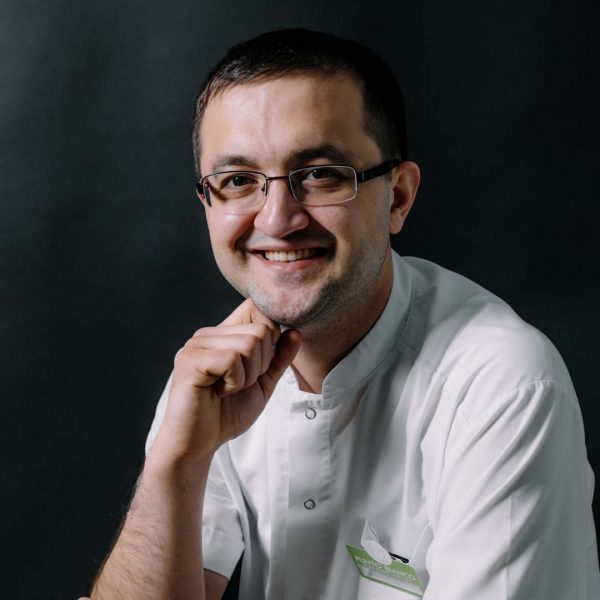 As a child, when asked what he wants to become when he grows up, Vitalie always answered: Dentist! Time passed but the answer remained the same. Terrified by the idea of being a doctor, many consider the whole job to be far, far too difficult.
No one gets a doctor overnight
, it takes a long time to learn,
thousands of hours of training
and a lot of ambition – that's what he did Vitalie Osman,
dental surgeon at the Clinic Punto Bianco in Chisinau
. She has been wanting to be a dentist since she was 10, when all the children were terrified of going to the dentist, Vitalie was fascinated and excited to go to the dentist again!
What treatments can help Dr. Vitalie Osman?
Dentistry, as part of modern medicine, is not limited to conservative therapy, in its arsenal there is surgical assistance provided by qualified specialists in this field. Tooth extraction, removal of the inflammatory focus, major surgery – all this and much more are performed by the dental surgeon in our clinic.
Treatments for minor dental surgery
Treatments for major dental surgery
Partial or total tooth extraction;
Complicated extraction of wisdom teeth (d.8);
Extraction of temporary or periodontal teeth;
Insertion or removal conventional or zygomatic dental implants;
Incisions of dental abscesses;
Bone plasty;
Curettage subgingival;
Lifting the sinus membrane (Sinus Lifting);
Gingivectomy and gingivoplasty;
Alveolar ridge expansion (Split Crest);
Apical resection with cystectomy;
Bone augmentation;

♥ If desired or necessary, all treatments and surgeries can be performed

UNDER GENERAL ANESTHESIA OR SEDATION
Most treatments require radiological investigations Diagnostic (before treatment) and quality control (after the end of treatment), and they are practically mandatory dental surgery.
For the convenience of patients, both panoramic radiography and also 3D computed tomography can be made inside the clinic at the directions and under the supervision of Dr. Osman Vitalie.
Experience and professional training
A doctor needs step-by-step training and then gets into his element, to make the right decisions, to save lives in matters that require action in seconds. Vitalie tells us that her student years passed quickly with many beautiful memories. Was exemplary student and attended some extracurricular courses in therapy, orthopedics, when he was not yet passionate about surgery. Vitalie became a master of himself by learning a lot theoretically and practically. As a resident, he stretched his neurons to the maximum in guards lined up for days, through hospitals in the capital such as the Institute of Emergency Medicine in Chisinau. He always had the audacity to get close to the patient, to analyze him, to throw an idea. He had a lot of courage!
To become a good professional, Vitalie did practical internships at several dental clinics in Chisinau as well UniDent Art (2011), DentLux (2012). In 2013/2014, he worked as a nurse at the Institute of Emergency Medicine in Chisinau in oro-maxillo-facial surgery department, where he fell in love with this profession. Vitalie also tells us that, during the years 2014 – 2019, she did the residency in oro-maxillo-facial surgery, during all this time she had the opportunity to participate for two months in a professional internship in Romania, in Bucharest at Carol Davila University, where he had the opportunity to study unique methods, surgery labor.
In addition, during the residency, Vitalie participated in many many congresses and practical courses in the field of oro-maxillo-facial surgery and implantology, in countries such as the Republic of Moldova, Italy, Spain, Romania, etc.
Currently, Vitalie Osman is acting as surgeon – dentist at the clinic Punto Bianco in Moldova, and he is also an Oro-Maxillo-Facial Surgeon at the Institute of Emergency Medicine in Chisinau. In her profession, Vitalie reveals to us that she loves to make patients smile the most., without pain and with much satisfaction, which he does wonderfully.
Dentist, but not only…
And dentists are people, in addition to the fact that they are passionate about medicine from childhood, they also have other hidden passions that develop them outside their free time from work. Vitalie's passion is football. He has had this passion for 20 years, 20 long years in which he practiced this sport professionally. And what could be better and more beautiful than to combine the useful with the pleasant ?!