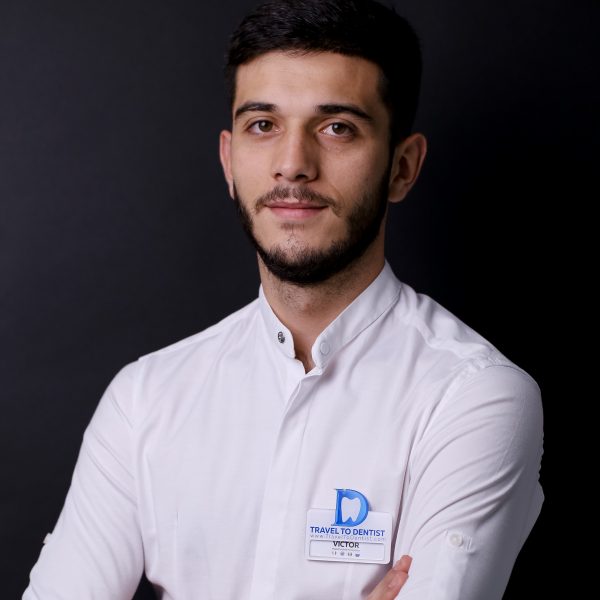 "Welcome! We we transport you carefully, and we will always be with you "are the words you will hear with great pleasure from our driver, Victor Ursu, which welcomes and transports safely all patients of the clinic, either coming for the first time or already after a more complex dental treatment.
Although young, he is a very experienced driver. He traveled many miles through Italy, Great Britain, until he came to work at our dental clinic in Chisinau.
For responsibility which he proved, Victor Ursu was appointed Head of Transport and Logistics. He coordinates with other drivers of the clinic, collaborates with the administrators of the apartments where our foreign patients are accommodated,and with the person responsible for organizing patients' free time.
He will smile at you wide and he will make sure you never get bored, enjoying the most interesting trips around the city and beyond, as well as many, many captivating stories. With him you can talk on any topic, in any language, English, Italian, Russian or Romanian.
Victor's kindness and availability knows no bounds.Put a lot of soul in everything he does and is always available, no matter who asks for it. When you set out with him, be at peace, you are in good hands!