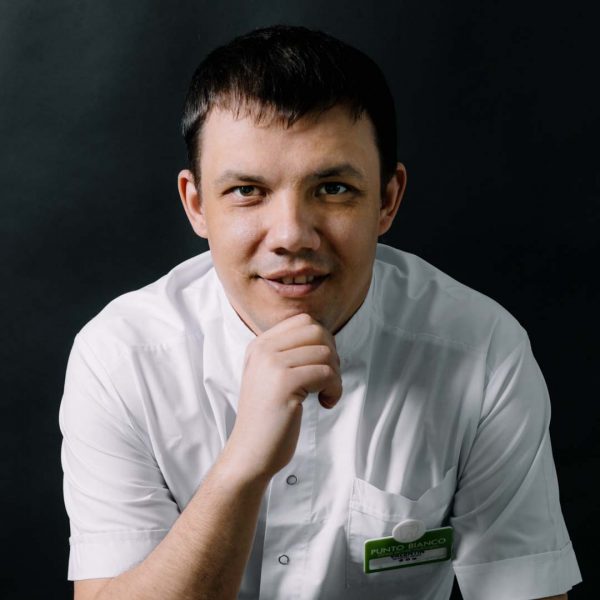 Meet, Valentin Friptu – dental technician at Clinic Punto Bianco.
You're not going to hear him talking all day, and it's not in his nature to argue with someone. After all, the result of his work is the most objective criterion that makes us call him a specialist.
Specializing in design CAD CAM of teeth and digital solutions, Valentin he is the one who spends many nights in the dental laboratory just to get the prosthetic work ready on time.
Tooth repair and replacement cannot be done without the input of the technician. The dentist, the dental surgeon and the orthodontist team up with the specialist in dental technique to obtain a lasting and qualitative result.
Thus, Valentin Friptu tasks include:
3D modeling of dental crowns and bridges;

elaboration of surgical guidelines for the safe insertion of dental implants;

making zirconium and ceramic crowns and bridges;

making prostheses and temporary bridges on All-on-4, All-on-6 implants, etc.

but also ensuring the proper functioning of the entire dental laboratory and quality control of all stages, from the position of technician manager.
According to Valentin, this job is not easy at all but it brings him satisfaction, because he is always growing professionally learning new techniques of execution of works, it is important to give him a lot of time and a lot of seriousness.