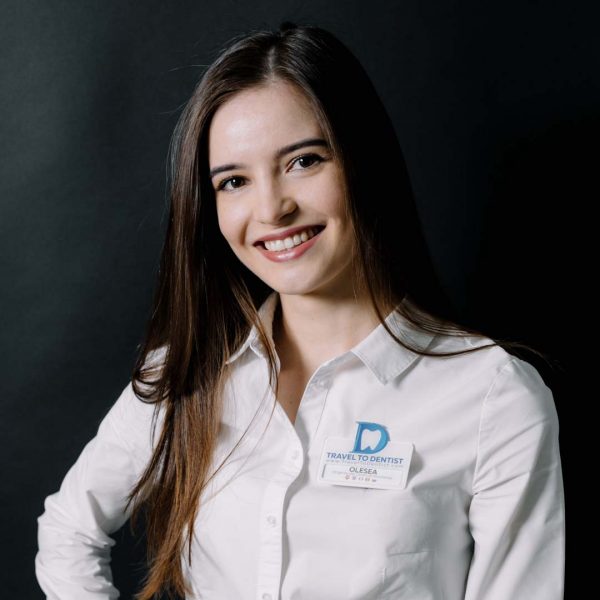 The girl with the "big heart"! This is Olesea Bodrug.
She came to us like a shy 21-year-old girl, with a contagious smile, as if taken from magazines. In less than 3 months she broke records and went from training to independent work, although normally the standard was at least 6 months.
Her success story took on other proportions when she became Head of the TravelToDentist Care Center. This was definitely the right decision for TravelToDentist development as she has certainly the quality of a gifted leader, being multilaterally skilled.
Her responsibility has become an example for each of the employees of the TravelToDentist Care Center. Her role as a manager involves a wide range of tasks that ensure the smooth running of the center. Basically, we can say that Olesea has become the nucleus of the TravelToDentist Center that finds in any uncertainty a rational explanation and a logical solution. Among the tasks she manages there are the planning of the appointments to the dentist, the daily activities of the care center, she defines the staff that must fulfill and carry out this program, manages and controls the entire operation process of the TravelToDentist center, and last but not least she contributes to the development and motivation of the care center.