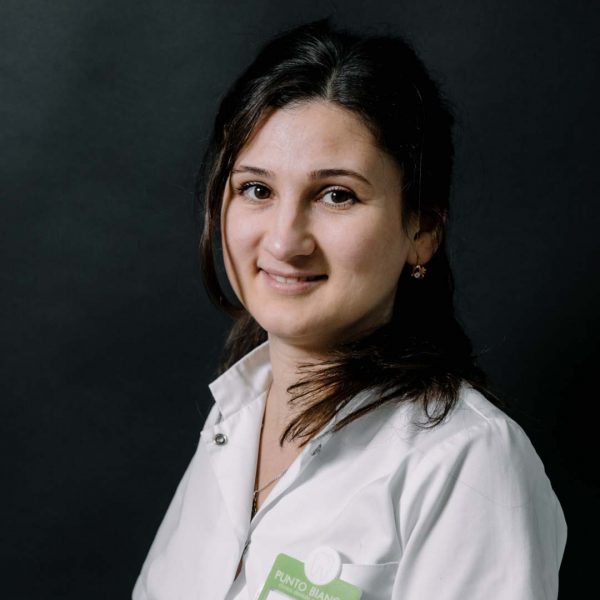 Playing the perfect smile is considered an art. The work of a dental technician involves the same care, attention and a lot of aesthetic sense. He does not say these things either Natalia Plăcintă – dental technician at the Clinic Punto Bianco in Chisinau.
His duties do not only involve modeling crowns or dental bridges, in the first place, the work of a dental technician requires the patient to be taught the most important functions such as masticatory, swallowing and phonetic functions. It is proven that, every year, the hands of a skilled dental technician make about 4000 teeth, something certainly attributed to Natalia, which, among the works completed by it, include fixed circular axles made of materials such as metal-ceramic, zirconium, dental veneers made of premium materials, biocompatible, customized according to each patient, etc.
Also, according to Natalia, you know the manual work done by a thousand, according to its quality and precision, also mentioning that the perfection of a smile is born from the skillful hands of the dental technician in accordance with the precisions made by the dentist – orthopedist (prosthetist).