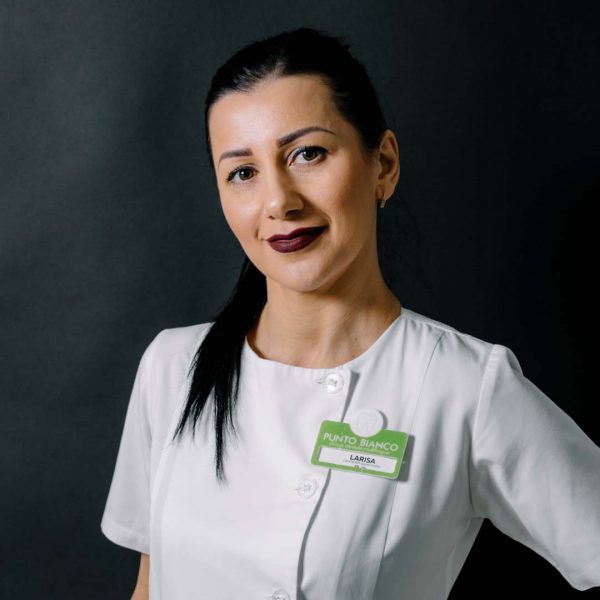 The name Larisa is one of the most often heard through our clinic.
«Larisa, please come to the reception! » or "Larisa, in radiology!", and so on, about 30 times a day, sometimes maybe even more!
We can say with certainty that Larisa Obrazenco is the right hand of the doctors in our clinic. Her resounding role as a senior nurse, comes with many responsibilities and challenges, among which we can list the planning, development and evaluation of healthcare provided to patients, monitoring patient care processes, updating care processes, ensuring the efficient activity of nurses, ensuring the efficient use of consumables, machinery and equipment, monitoring the process of sanitation, sterilization, asepsis of both medical instruments and dental offices, etc. DBut in the end we realize that it is worth the effort when all control institutions in dentistry praise the proper functioning of the clinic.