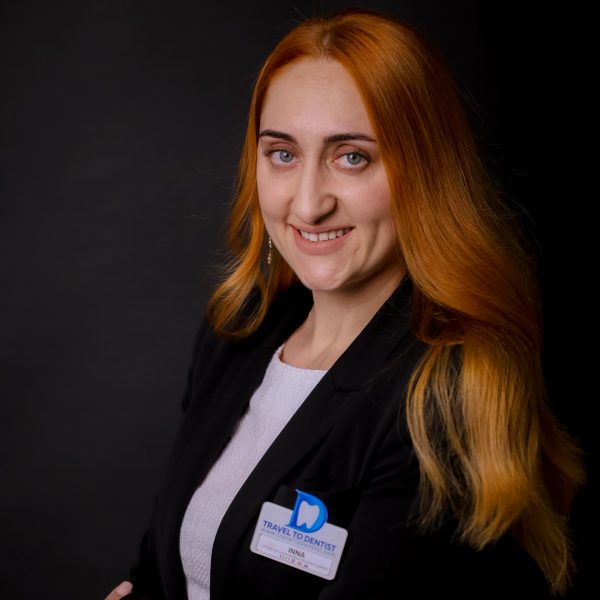 She is our redhead. Probably most patients know her because she has been part of our team since 2012.
Those who know her will not let us lie. Even if she hides behind a strong character, she is very friendly and sensitive as a person. It is simply the perfect combination for the work it does: correct in dental estimates and calculations – friendly to colleagues – sensitive to patients, who in fact need the most compassion and understanding.
Even if she is more empathetic, the security she emanates makes her patients feel much more relaxed, just like they feel at home. But, in addition to the safety that Inna inspires patients, she also provides pre- and post-treatment care, draws up transparent and correct treatment plans, consultations in French, Italian, or Romanian with the most qualified specialists of our clinic, monitors the treatments of the patients during their entire stay in Moldova and last but not least, give them a warm, familiar atmosphere – an essential thing many kilometers away from home.