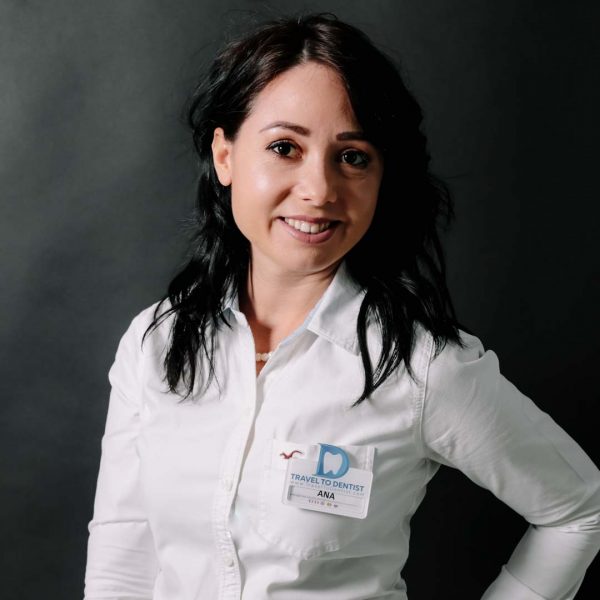 Coming directly from the university, I could not ask her for experience or any skills in a field so poorly developed at the time, such as dental tourism in Moldova.
He had a fairly quick interview with an immediate positive opinion. Intuition probably told us that the girl had potential.
We are glad that, today, we can say with confidence that the potential has paid off, and we have in our team a project coordinator full of charisma and professionalism.
We will never know exactly how the patients she communicates with reach us. It's about the confidence with which he speaks and that inspires them or the sweetness with which he says even the harshest diagnoses. Sometimes it's probably better to ask fewer questions. 🙂
But, in addition to the safety that Anișoara inspires patients, it also provides pre- and post-treatment assistance, draws up transparent and correct treatment plans, consultations in French, Italian or Romanian with the most qualified specialists of our clinic, monitors the treatments of patients during their entire stay in Moldova and last but not least, contribute to the good mood of patients.