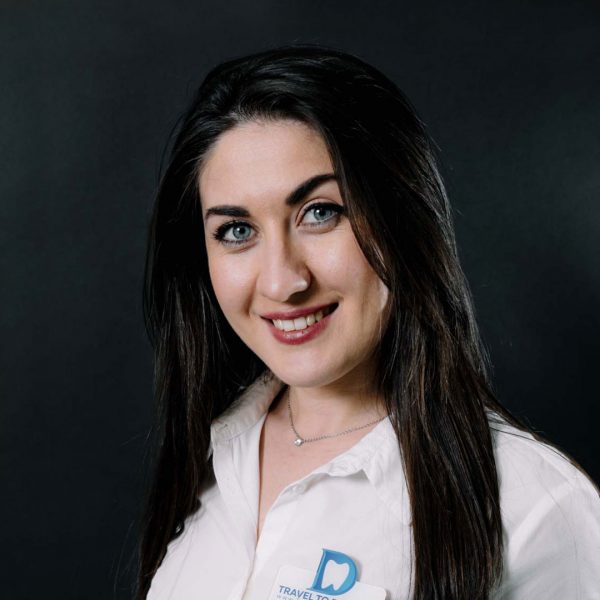 Elisa is the blue-eyed brunette who will make you laugh from the bottom of your heart even after surgery.
Every team has a person who can make their day better. Laughter in situations that some would consider embarrassing, smiles on the faces of others when others would break her on the run – it's all about Elisa.
Even her name has a comic history behind it. Few people know that her name is actually Ana.
When she came to us, we already had someone on the team named Ana, I suggested that she choose a pseudonym, to avoid confusion among patients. This is how Elisa became at work and in her daily life. 🙂
Her kind nature makes all patients, whether they come from Italy, Germany or even Moldova, feel at home, offering them pre- and post-treatment assistance in Italian, German and Romanian. , a treatment plan as explicit, transparent and correct as possible, and last but not least good mood for the entire dental stay in Moldova.