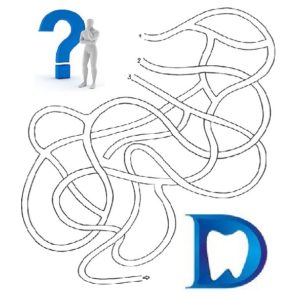 If You have ever asked yourself "How to get your teeth fixed abroad?" or you wonder how to organize your dental work especially in Moldova, then you will find the answer on this page.
Here are some simple instructions to take care of your teeth in Moldova in a safe mode:
1. Contact us and request a cost estimate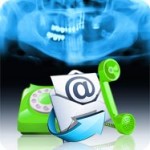 Before going to Moldova to get your teeth fixed, you certainly should make sure both that it is affordable and that our dentists can propose you a good solution. To do so, first of all you have to do a panoramic X-ray and send it to us through our on-line contact form. You should include also your contacts, describe your problem and indicate your preferences regarding the treatment.
2. Find out the cost of your treatment in Moldova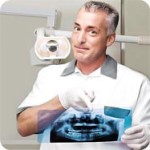 Our dentists will analyze your case and within three working days we will suggest you one or more pre-treatment plans, indicating the advantages and disadvantages of each solution proposed. Detailed treatments including the prices, the duration of the operation and payment modalities will be indicated in the cost estimate. Above all that, we will mention you the cost of the entire dental travel (flight, accommodation, transport, etc), so that you being home, could calculate the benefits of appealing to our dental services.
3.  Once you decide to treat your teeth in Moldova, get things ready for the travel.
Although you don't need visa to enter Moldova, you will need the Passport. You had better make sure that your passport is valid for at least three months at the moment of entering Moldova.
If you need other documents or certificates for your work, you just have to inform us and we will do our best to provide them as soon as possible.
Together, we will decide the period for your treatment and we will help you to find affordable flight tickets.
We will book a comfortable apartment only 5-10 minutes' walk from the clinic and make all necessary dentist appointments.
4. Arrive in Moldova for dental treatment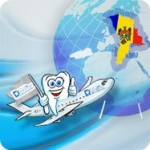 On the day of arrival our representative will meet you at the airport and will accompany you to your apartment or hotel. You will visit the clinic and meet the dentist on the same or next day (depending on the time of arrival in Moldova). We will provide you a translator that will ensure you a perfect comprehension between you and the dentist.
Usually dental procedures are divided in several visits, so you will have a lot of free time between dental visits. Depending on your wishes and on schedule drawn up by the dentist, we can arrange for you excursions to the museums, you can go to a restaurant or to the cinema, walk through shopping malls and fairs. The more active patients can play bowling or go to night clubs. Ladies will appreciate the Moldovan beauty centers and SPA – salons (btw, also at very attractive prices). The wine tours (with tasting) to the famous wine cellars, real underground cities, will not leave you indifferent. (Read more about entertainment in Moldova).
5. Receive the Guarantee for your dental treatment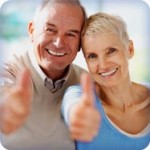 At the end of treatments we issue the invoice and the guarantee certificate. On the day of your departure our representative will pick you up and will take you to the airport.
Now you know how to get your teeth fixed abroad safely. Complete the form to receive a cost estimate or contact us for more details.