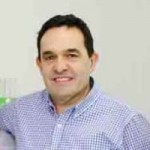 Comfortable structure, equipped with advanced laboratories and innovative specialized equipment. Extremely accurate hygiene throughout the building. Very competent, trained and experienced medical staff. Precise work organization also in relations with customers who are followed from their arrival at the airport until they return home. The clinic also deals with transport, accommodation, excursions. In the clinic they speak Italian, French, Spanish, German, English as well as Moldovan and Russian. The client is assisted during each visit by translators (all very nice) but the doctors themselves are assimilating the most common used words. The prices applied are absolutely competitive with any other European clinic and the care I personally received for the installation of 6 + 6 implants (upper and lower jaws) left me extremely satisfied and now I can finally smile. Thank you all. Special thanks to the coordinator Inna.
Photo proof that Fedrizzi P. is a TravelToDentist's patient
Want to talk with Fedrizzi P. and other patients?
Leave your phone number and we will give you the contact details of the patients who gave their consent.