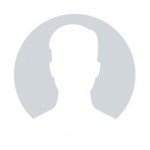 Peter H.
Great Britain, London
Friendly and accommodating team
Arrived at Punto Bianco with a shipwreck in my mouth. After 3 weeks of just the best treatment by Igor I am back at sea. The clinic has state of the art facilities and is the cleanest place I have seen for a very long time. Many thanks to the whole team for looking after me so well. They provide you even with a personal assistant. Many thanks to my PA Elisa who was with me every time I sat in the treatment chair.
Want to talk with Peter H. and other patients?
Leave your phone number and we will give you the contact details of the patients who gave their consent.