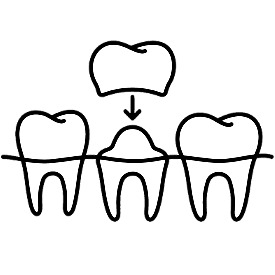 Dental Crowns & Bridges a Chisinau
Leggere di seguito per ulteriori informazioni su Dental Crowns & Bridges шn Moldavia e scopra tutte le opzioni, pacchetti e prezzi per Dental Crowns & Bridges nella nostra clinica.
I nostri esperti in merito al Dental Crowns & Bridges
Dental crowns are used to replace missing teeth.
Both crowns and bridges can be used to restore one or several damaged teeth or to replace the missing ones.
Bridges can have as a support natural teeth or dental implants.
There are different types of dental crowns, which are distinguished by the materials from which they are made:
Porcelain fused to metal crowns (metall ceramic)
Zirconium crowns
All ceramic crowns
Emax
Implant supported bridges
Temporary crowns & bridges
etc.
Offerta a tempo limitato!
Svelto! Contattaci oggi e riceva una prima consultazione completamente gratis!