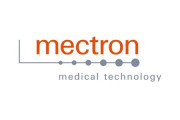 Mectron
Mectron Medical Technologies, Carasco, (GE) Italia
Mectron has been active and successful in the dental field since 1979, developing and producing top-quality devices. Almost from the very beginning, the company was dedicated to the development and the production of technologically advanced dental products on a realistic price level. Thanks to these qualities and to a sales network covering over eighty countries, Mectron has earned itself a position of great prestige on International markets.
Mectron is responsible for some of the most important innovations in the dental field. Reference is made here to the first ultrasonic titanium handpieces, to the first LED curing lamps for composite materials and, to the first ultrasonic surgical unit for piezoelectric bone surgery.
Our clinic uses LED curing lamps for composite materials provided by Mectron.