Slide left and right to see the difference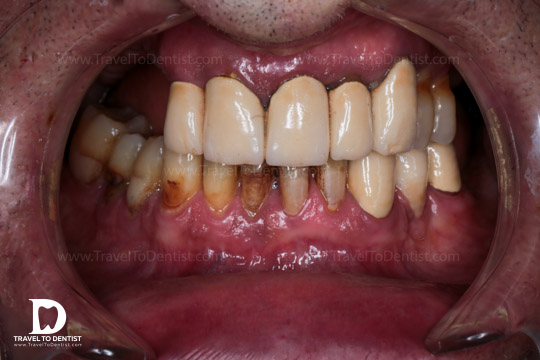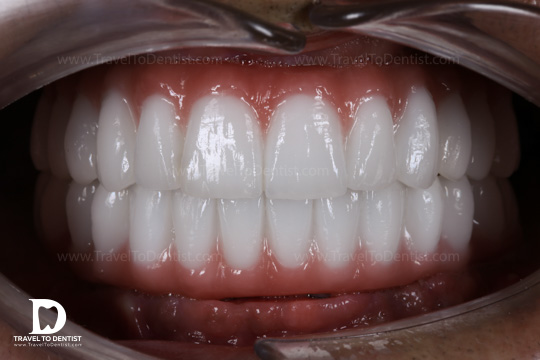 Patient: Man, 62 years
Patient complaints: missing teeth, movable teeth, old unsightly bridge
Number of visits to Moldova: 2
Duration of treatment, months: 5
Looking for a Hollywood smile in Moldova
Demetrio is one of those patients who dreams themselves on a red-carpet in Hollywood. Unfortunately they don't receive Hollywood awards for their jobs, but they hope at least to improve their smile and look like the big stars. We believe that we did a good job in making his dream come true.
Demetrio come up with a diamond that he intended to fix on one of the frontal teeth. When he saw the shine of his teeth, he gave up the idea, because the work didn't need any other decoration. The shine of the teeth can be seen even with his mouth closed. Nearly 70 grams of zirconium were used for this smile and 12 powerful titanium implants support them.
Final result: a smile like a star
The patient doesn't miss any controls, because he was waiting for this smile for a long time.
Do you have similar situation?
Get free expert advice and treatment estimates
+442070487233
Mobile phone, WhatsApp, Viber, Telegram: +37368187171
Patients' written reviews about dental treatment in Moldova
Patients' video testimonials about dental treatment in Moldova