Slide left and right to see the difference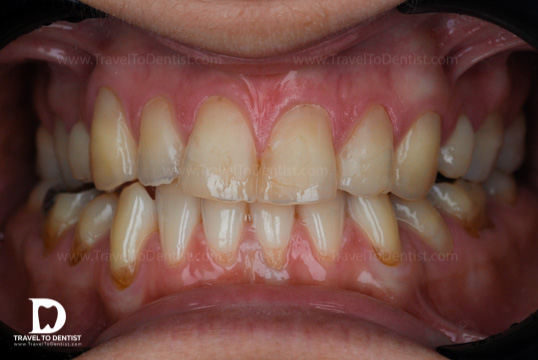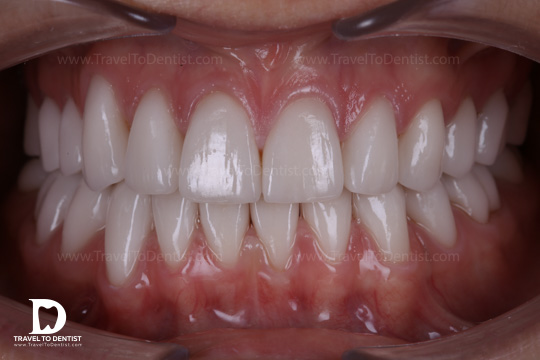 Patient: Woman, 22 years
Patient complaints: aesthetic seals, asymmetrical teeth, nasty teeth, yellow teeth
Number of visits to Moldova: 1
Duration of treatment, months: 18 days
Patient history
The patient came to our clinic in Moldova with numerous fillings and dental defects. At just 22 years she felt complexed and decided to cover all the teeth with EMAX ceramic veneers.
She chose specifically our clinic because:
She knew that we are a team of professionals;
She knew that we use quality and certified materials;
She knew that we had a professional and state-of-the-art equipment;
and she knew that her teeth would receive the most delicate care.
how did she know? from reviews on Facebook and Google – the most safe source of information.
After checking the ceramic (the penultimate stage of the treatment when the patient looks at the whole work in the mouth as a whole), she didn't want to touch them any more. She liked the veneers so much that she was afraid that we would crush them, lose them, that something would happen to them on the way to the laboratory for the last processing before fixing.
We didn't lose them 🙂
We will never forget the patient's reaction when she looked in the mirror. Our photographer deserves a good punishment because he wasn't there at that time to take the pictures of that emotion. But, we forgave him. We couldn't publish the photos that reveal her identity anyway. At the patient's request we present this case only with pictures of the smile and intra-oral photos. Below you will find the link to other clinical cases "before and after", where you can see all the pictures of other patients whose lives have been changed with the help of dental veneers from EMAX ceramics.
Before and after dental veneers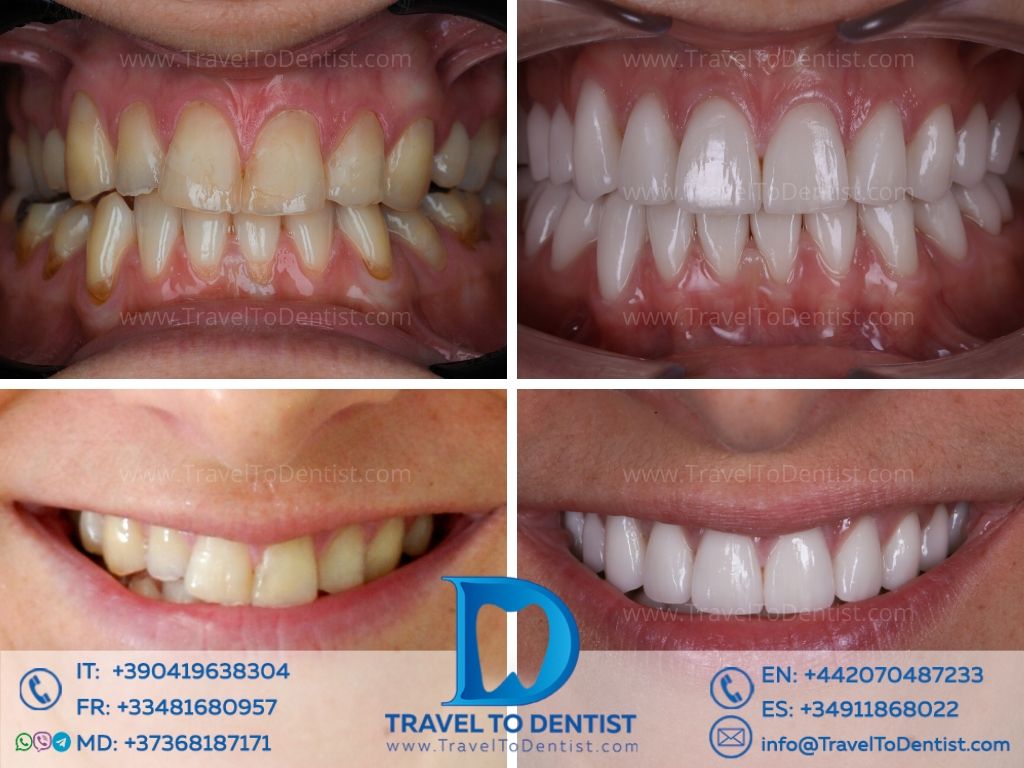 Do you have similar situation?
Get free expert advice and treatment estimates
+442070487233
Mobile phone, WhatsApp, Viber, Telegram: +37368187171
Patients' written reviews about dental treatment in Moldova
Patients' video testimonials about dental treatment in Moldova